Hi,
I did a little example application to Navigate from a Main Page with 3 buttons to page1, page2 or page3 by clicking on the main Page buttons and each page got a back button to go back to the main Page. I did this little application inspired by the demo-widget example from microEJ Github.
The problem is that I can go to each page once but if I am in the main Page and I want to go again in an already visited page, it throw the following error.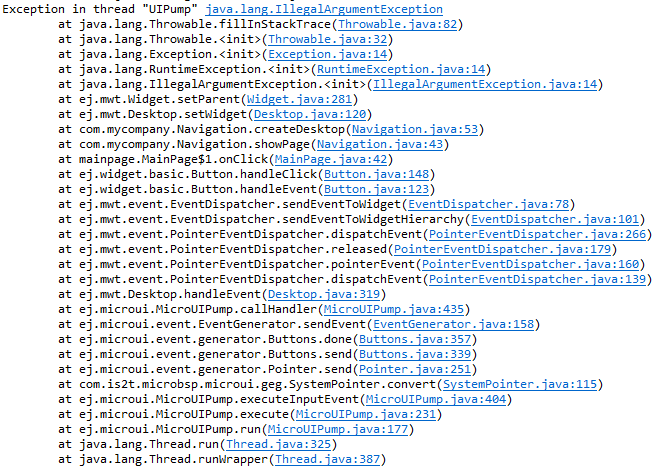 It seems to be link to this method


The content of my page already got a parent so,
My principal question is about when/where did I have to detached Widget Parents or detached desktop widgets'?
Thank you!
regards,
Tike