Hi,
I'm resuming an old project using MicroEJ SDK 4.1.5.
However, I got the following error at platform build: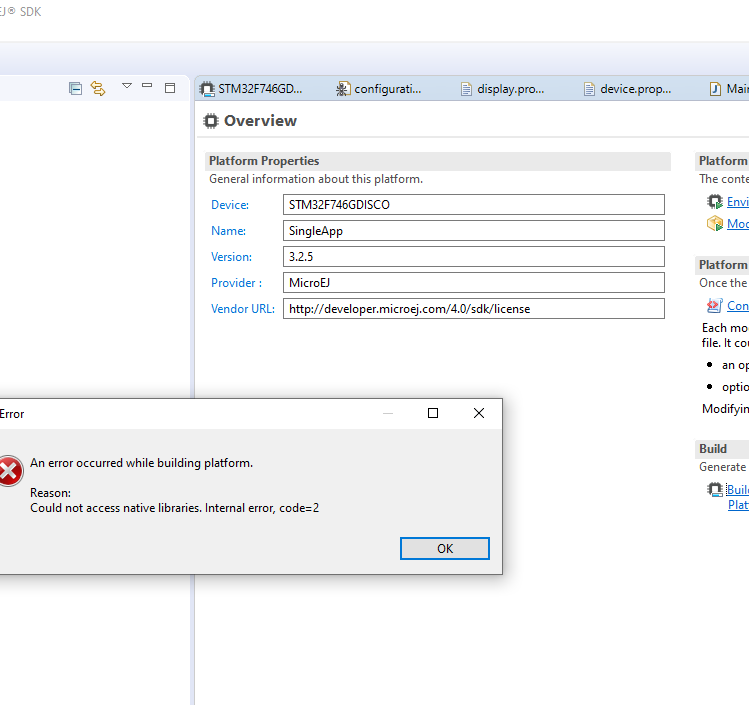 (note that I installed this SDK version more than 3 years ago, my laptop configuration may have changed since then).
I there a way to fix the issue or shall I need to re-install MicroEJ SDK from scratch ?
Thanks in advance,
Lucas,