Hello,
I have currently a MicroEJ Java project with some unit tests. I want to add a "link source" folder to the Java build path using a path with the PROJECT_LOC variable. This source folder will be used across different projects, so that's why I need to add it as a link. My project compiles and I am able to build it with a MicroEJ Run Configuration. The problem is that the Addon Processor Builder throws an error when compiling and doesn't generate the files needed for the unit tests. Here is the error message: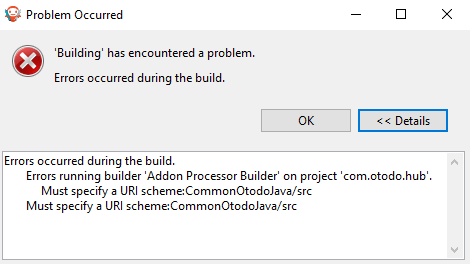 If I use a fixed path for the link source folder, I don't have the error above (but it won't works on my co-workers computers). Here is the custom path variable I created and how I use it for the link source folder:

The problem is in MicroEJ SDK dist 21.03 and 21.11. If needed, I can provide via e-mail or private message a sample project to reproduce the bug.
Have a good day,
Yoann Jézégou, developer at Otodo