Hi,
I'm trying to check the dependencies of a Java SE library compared to MicroEJ libraries.
My JAR file is PICOCLI : https://search.maven.org/remotecontent?filepath=info/picocli/picocli/4.5.2/picocli-4.5.2.jar (https://github.com/remkop/picocli)
I dropped it in the classpath folder as indicated in the documentation: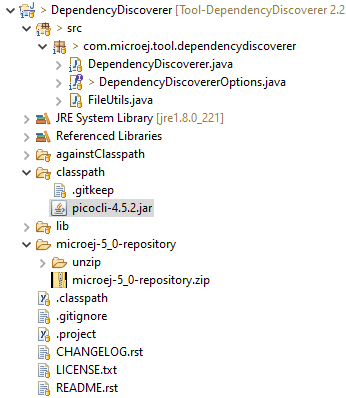 However, I get the following trace:
Starting dependency discoverer.
[M0] - Internal limits (please contact your vendor).
Error code = -3
Contact IS2T support

What does this error code means ?
(I'm using the latest version: https://github.com/MicroEJ/Tool-DependencyDiscoverer/releases/tag/2.2.0)
Thanks for you help,
Lucas